Local Farmland Protection
Every hour, 175 acres of farmland in the United States is lost forever. Once this farmland is gone, so is access to fresh local produce, sweeping countryside vistas, and important family heritages.
Here in upstate New York, we have some of the best soils in the United States, and Genesee Land Trust wants to make sure that these farms continue to do what they do best – grow food, not houses. That's why we work with interested families to find ways to conserve their farms, ensuring working family farms forever.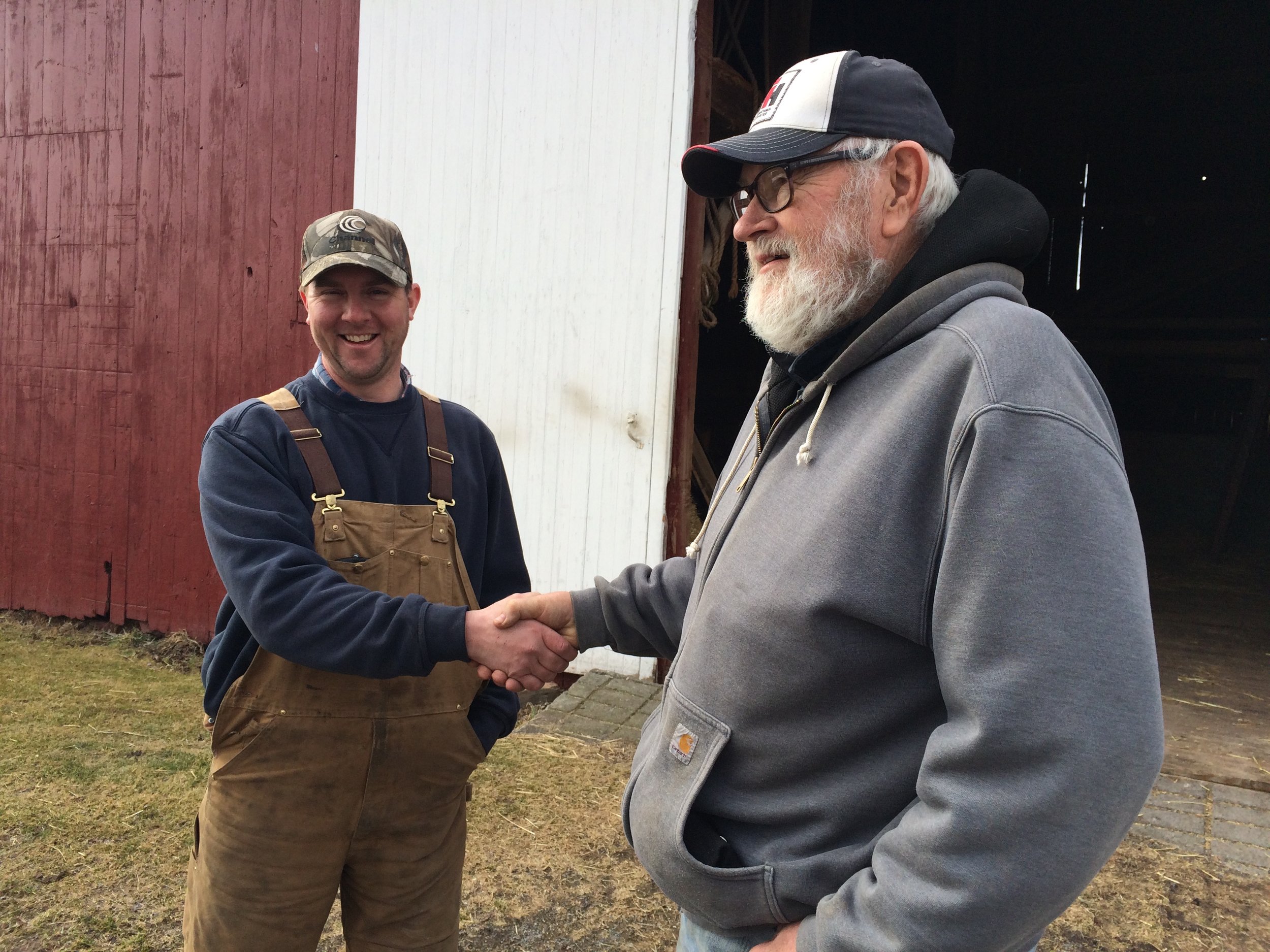 Purchase of Development Rights
Interested farmers working with Genesee Land Trust have protected their farms from future development by selling their development rights funded by grants from New York State Department of Agriculture and Markets and United States Department of Agriculture farmland protection programs. Over 3,100 acres of working farmland will continue to be growing food for generations to come.
Donation of Development Rights
For some individual landowners, donating a conservation easement on their farm can meet their vision of protected land forever with substantial income tax and ongoing property tax benefits. Learn more about donating a conservation easement and the benefits.
Community Supported Agriculture Farms
Community and farmer together! One of Genesee Land Trust's protected farms is home to community supported agriculture or a CSA. This CSA farm sells 'shares' of vegetables, fruits, herbs, and flowers to members for an entire season. After purchasing a share, members pick up fresh, local food every week or two. This relationship provides your farmer income throughout the season and provides you with fresh fruits and vegetables from one of your local farms.
Visit Wild Hill Farm to learn more.